We create designs that stand out.
Transform your ideas into Graphic elegance with DMS
At Dice Marketing Solutions, we know how to build a brand that will make your business look good and work better to turn your ideas into tangible results.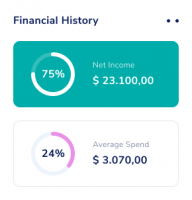 Get a design that fits your business
It can be tough to find affordable graphic design services when you're a small business owner. We know this firsthand because we've been in the industry for years, and have seen how costly a lousy logo or website can be so we've created Dice Marketing Solutions as your one-stop solution that provides original and prolific graphic designs at an affordable price.
Transform from the ordinary to extraordinary with Dice
Graphic Design is a highly technical field and requires extensive knowledge of the many software programs used in the creation of graphic designs. Dice Marketing Solutions shelters a team of creative designers, developers, marketers, and strategists who are here to help you create the best possible marketing campaigns for your business. We offer a wide variety of graphic design services, including logo design, brochure design, print design, web design, and more with custom illustration and animation services, as well as motion graphics and video editing.
Let's talk and start designing your ideas.
Our Graphic Designing Services
 We are a boutique digital agency that focuses on creating effective brand identities for businesses and organizations by specializing in branding and identity designs, digital marketing, graphic design, and print production. We will help you define your brand, and create a logo, brand guidelines, and other visual assets that will help you build your business.
A logo is the face of your brand. Whether you're looking to start a new business, or simply need a new logo to update your existing brand, we can help. We specialize in creating effective, eye-catching logos for small businesses and startups that will stand out from the crowd and capture the attention of your customers. We will make sure that your logo is unique and fits your business.
If you're looking for a creative and innovative way to market your products or services, then you need to check out our infographic design services. From social media and SEO to email campaigns and web design, we have the skills and expertise to create high-quality, eye-catching graphics that will attract and retain your audience and that are affordable and quick to deliver. 
As a company, we specialize in producing high-quality marketing materials such as brochures, flyers, catalogs, direct mail, and more. Whether it's a brochure for a new product launch, a flyer for a trade show, or a catalog for a new product line, we can help you create the perfect piece of marketing material with a complete range of creative services.
We've been in the e-book game for quite some time now. Our mission is simple: to help you make your e-book the best it can possibly be. Whether you're looking to publish an e-book for the first time or to make some updates to a previously published e-book, we're here to help. Our team of experts can help you design, create, and publish your own e-book.
We are a team of UI designers who are passionate about creating beautiful and functional websites, and offering professional UI design services to our clients. Whether it is a simple landing page or a complex application, we strive to provide the best user experience to our clients. with an eye for clean, modern, and easy-to-use UI, you are certainly bound to make an impression with us.
We don't just design, we create.
We believe in the power of good design and the importance of staying true to your brand. At Dice Marketing Solutions, we're here to help you stand out from the crowd, connect with your audience and build a strong online presence. A company's success is built on its ability to attract and retain the right customers with the right graphic designs and we're here to help you do that.
If you are on the hunt for a team of talented graphic designers who will help you bring your ideas to life, then trust us in delivering outstanding results for our clients with engaging graphic design materials. 
Let's talk about your project.
Come discuss your project and start your artistic journey with us. 
What does a graphic designing company do?
A graphic design company is a creative agency that creates and publishes graphics, web content, and other marketing materials.
Why should I pick Dice Marketing Solutions for my next project?
Your brand is a reflection of your business. A good brand represents a great company. If you're not satisfied with the way your business is doing, it's time to change the game. We help you create the brand identity that you need to grow your business and help you succeed in today's competitive marketplace.
How long does a graphic designing company take to develop a project?
The time taken for a specific graphic designing project depends on various factors including the size and customization of the given project.
What are the prices of your graphic designing services in Hyderabad?
The prices differ based on the type of project. Feel free to reach out to us and discuss this further.
Can I get custom graphic designing services?
Yes, of course. We offer customized solutions for companies of all sizes.